First in a long time.
I am frustrated, and I just want to cry. But I just don't know who to talk to, where to vent, and why I can't stop. I need a good cry maybe.
We all grow older, sometimes wiser, and rarely together.
Spare some sense? I am drowning and deteriorating.
I don't know who would be there if I called out, "Will you wait for me?" I think I am getting desperate.
4:44 AM
To be continued. 
Some say it's the Chinese culture to be blunt and direct. "They don't mean to hurt your feelings." They don't understand the impacts of what they're saying." But if I say stop with all seriousness as direct and forward as I can be, then why do their words stay unchanged? I am all for the maintenance of culture, acceptance of heritage, and knowledge of...
Confessions as your daughter.
I never want to talk to my family members like they're some part of a bad business.
I'm an immature 20-yr-old.
As I sit here watching the Bellagio water fountain water show play along the classic music, I can only imagine this being a substitute in a movie for the glorious scene during which the young lad finally has his great orgasm after an awkward introduction to sex. Yep.
Confessions as your daughter.
I think I'm always inclined to be so stressed and tense because I've grown up feeling that any wrong word or move would make you hate me more.
I don't understand how you can love me so much and be the one person who can make me hate myself the most.
The Chinese Bowling Club
We worry about the future so we can add to our past. It's about maturity. Thanks, dad.
De jure de facto.
The beauty in the abstract and in theory lies in the imagination of the reader. Whereas, with the literal, there is still room for interpretation but with more dangerous consequences. Abstractions have no real author but the self, and the literal allows the blaming of others, the decreasing self-acknowledgments—and even of our on faults. How, then, do we learn?
We always try to recreate what was once ours but never embraced or appreciated at the moment. And the tried recreations leave us frustrated, upset, and disappointed in ourselves and others. We build reasons, tell stories, and draw conclusions to help us stand up with only one foot; that because of a single fault, or several, in each of the attempts, we have a strength to be a part of the...
An interesting read. Thanks, Jen. http://www.wilsonquarterly.com/article.cfm?AID=1631
Perfection to completing my thoughts on this...
Forget, forget about the end Forget about what may have been In your hand the smoking gun The thin red line across your palm Forget about the end This is not the end I had forgotten how light reflects on water. In your hand flowers held The thin red ribbon tied around Forget about the end This is not the end This is not the end Forget about the end&.
July 29, 2010: One of the Greatest Days of this...
Firstly: http://www.colbertnation.com/the-colbert-report-videos/127605/october-30-2007/massie-ritsch I will make it a mission and a point to keep him as a mentor and to build on this relationship.  Secondly: I want the wit, knowledge, and respect that the man above—not Colbert—holds.  Thirdly: education, policy, journalism, sociology; I have got to find that tie. Fourth: I will...
Dear Junebug,
I don't want no scrub, a scrub is a guy that can't get no love from me.  My friend started busting that song out today while we were walking, and all I though about was that moment in our car and pure ecstasy. Unfortunately, I just really need to get out of here. I miss you. Love, Crinkle
Reflections on the past year in cyber mind
Why did I stop writing? 
Boyfraynd:
I miss you Junnie.  Goddamn I haven't been on tumblr in years. Pretty sad. Happy Fourth of July Washington, D.C.
Before I begin my S.I.D.E
S.I.D.E: Summer Internship at the Department of Education During the afternoon of Washington, DC's early summer heat, I spent my hours unpacking what my mom had carefully set into my suitcase. You see, my mom is one of those moms—those overprotective yet terribly loving moms. Earlier in the week, while I was still in Los Angeles enjoying my summer fun from college and before work,...
Recent thoughts on education--a personal review
After a night of great conversations and relaxing moments, I came home to check the final grades of the semester.  I ended the semester feeling better about Berkeley than I have felt in the past. Things just seemed to have fallen into place since I ended with a summer internship at the department of my choice and a job for the next academic year as a peer adviser. However, school is meant to be...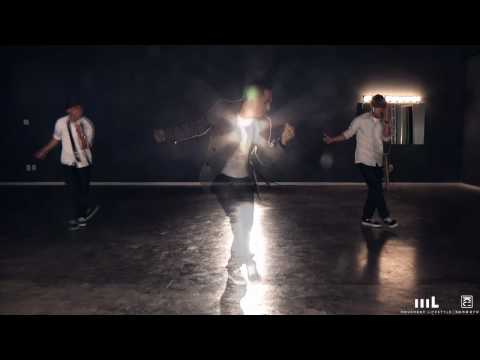 Role Reversals
My dad is amazed with YouTube and has spent the last two hours fixed in awe and humor.
I get attached
To my thoughts. 
Cramping.
My brain and my hands.  My eyes, they twitch.  The grumbles of my stomach have yet to quit. My delirium produces poems of the procrastinator. ((And apparently alliteration, as well.))
Shark Week
koalat: WHY. Why do I suck so hard in school. Fuck fuck fuckkkkkkk. I hate stressing over this shit. I hate how this might be the most imp. semester 'til I transfer and I'm blowing it. Fucking sock me. *weeps (Steph, we aren't on the same page this time but so super happy and proud of you!) Oh no babygirl, we are. Perhaps not my most important semester, but these next two days are...
You know what?
The world works, and everything will be quite alright.  It's time to stay present as long as I can until Friday at 10p.m. I am ready to get out of California and start some senator shmoozing. 
Dirty
Decisions
Sometimes we start over and go solo.
Things are just getting disgusting. And while I am on the dis- adjectives, let me add "disappointing."  I am an island underneath the setting sun  in an ocean that is churning. For all I know there might be nobody nearby. Still, the world, it keeps turning.  And when that sun goes down, it gets brighter in my heart somehow.  I don't know why this is , but it's...
How far we've come. →
How far we've come is not as far as we can go.  It's amazing how popular Flying Lotus has become to the point of getting noticed by NPR, with his own headliner on their music page and as the largest story displayed. I don't know why this trips me out, but I still remember seeing him on my 18th birthday in that Stussy store in L.A. 
j—-yc: 1. A song that used to make me incredibly depressed has, under a change of circumstances, made me feel really happy today. 2. I think my biggest problem is having the idea that it's still possible. I can't seem to completely let it go. I really need to though. For the sake of myself and whoever may come into my life. Let. It. Go. 3. This probably doesn't make sense outside the...
It's been a good, sunny morning here in Berkeley,... →
Yes, two shocking things about this statement: 1. I woke up early this morning sans technological aid. 2. It is sunny in Berkeley.  Jenny, New Orleans <3 
Cyclical Behaviors
I never really understand why I always seem to fall back into this low—especially after I've felt so high. Despite the amount of time I try to invest in others and in getting others to invest in themselves, I forget to listen to my words.  Although the act, by definition, is hypocritical, is it wrong?  I believe that no one can live without faults or blemishes. And with that said, I...
God Bless This Man. →
"Of course not, that's ridiculous. They're looking for illegals...."
– Wyatt Cenac, The Daily Show [On Arizona Immigration Law SB 1070] 
Draft to My Conclusion.
Maybe I shudder to hear your name and refuse to say it because you made me feel dirty and cheap. And then when I think about the way you made me feel, I only realize that I had to meet you halfway.  So am I the cheap one of us two?
Har dee har har
Playing the game, you feel like  you are in control of all plays, risks, and choices made by you. But there is no win waiting at the end of the game; you are left alone—win or lose. And who really wants that? 
For the 1:58 A.M. Post
Sleep is for the weak, and I am far below the strong.  This paper will be done in 3 hours whether or not I feel it is ready. Holy fuck.  Goodbye good semester. 
How have I come this far
to dig myself in this deep? 
I'm so hungry and still have 2 hours of practice
But then I think about the Jordie and Sedsi, and I should know better than to complain.
Watch
To not share the art that "ELEW" produces would be selfish.  How he feels about and for music is what I want for whatever is mine in life.